Alps summer holiday in Ultental-Val d'Ultimo
Active and healthy at Arosea hotel South Tyrol
Amazing adventures await on an Alps summer holiday if you stay at Arosea Life Balance, Hotel South Tyrol. The unspoiled nature of Ultental-Val d'Ultimo, located in the Stelvio-Stilfser Joch National Park, is undoubtedly the ideal place to enjoy the balanced and healthy lifestyle that the Arosea – one of the top wellness hotels in South Tyrol – has to offer.
The philosophy of our hotel South Tyrol places particular emphasis on targeted and focused exercise. To help you achieve this, both the fitness area of Hotel Arosea and the "natural outdoor gym" of Ultental-Val d'Ultimo are at your disposal.
Choose from the many outdoor activities offered in this beautiful part of the country and live an extraordinary Alps summer holiday in South Tyrol! What could be better than a day full of sun, fun and exercise than to indulge in true relaxation? As a summer guest in the Arosea Life Balance Hotel, not only may you use the entire spa area, but you can also enjoy the natural swimming pond outdoors and paddle in its untreated waters.
Hiking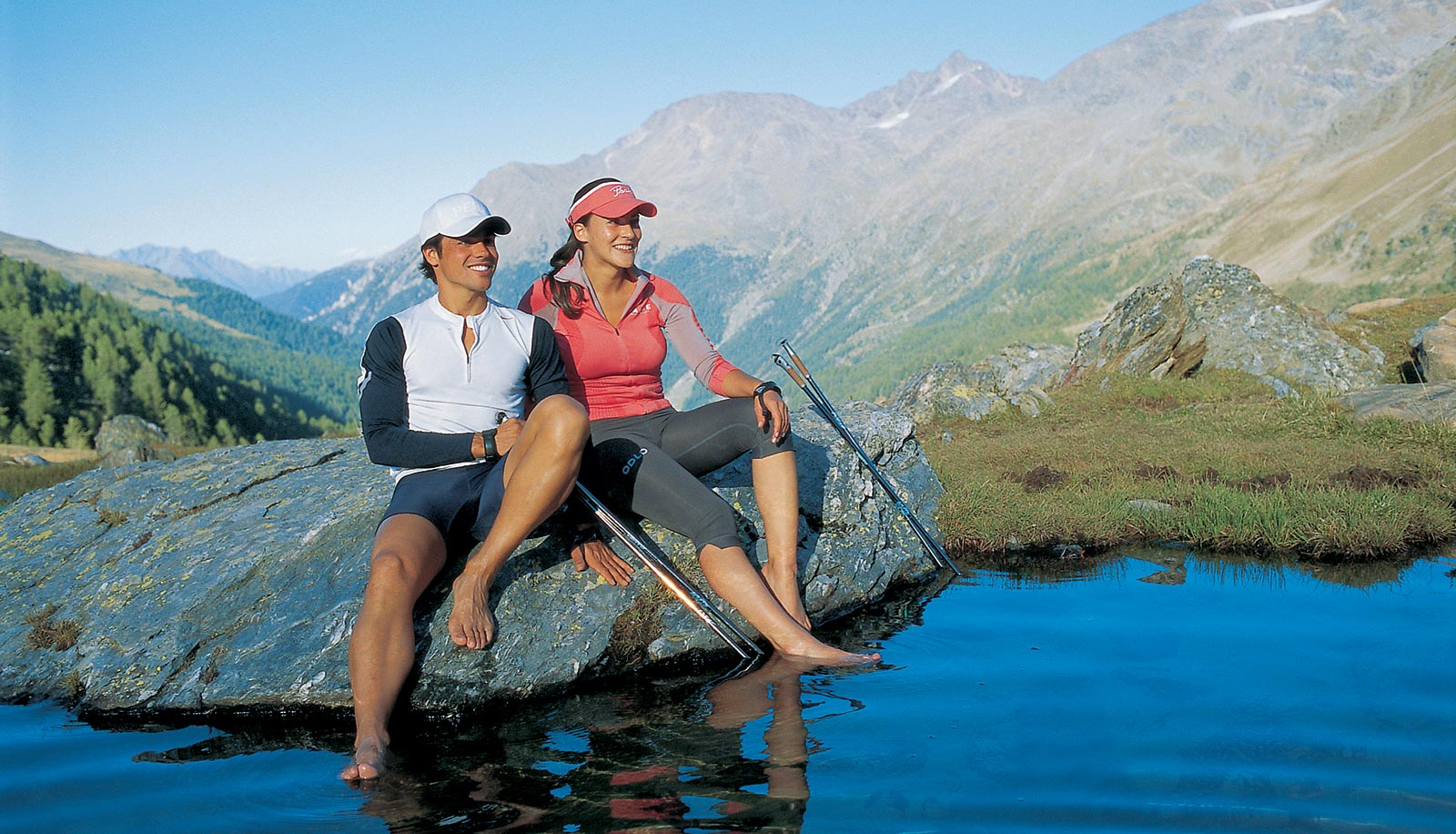 Ultental-Val d'Ultimo offers some 700 km of well-marked hiking trails and the enchanting natural backdrop of the Stelvio Nature Park. Hiking helps us to bring body and mind back into balance and re-establish contact with nature.
This again proves the commitment Arosea has to its green living concept: we recommend hiking through the Ultental-Val d'Ultimo landscape to experience and explore the fascinating natural scenery. From the hotel you can hike from hut to hut and enjoy the delicious local cuisine, or embark on a tour of the glaciers of South Tyrol – everything Mother Nature has to offer is quite unique. The Arosea team will be pleased to help you choose the most suitable routes on your Alps summer holiday in South Tyrol – get useful information on tours, picnic areas and places of special interest!
Mountaineering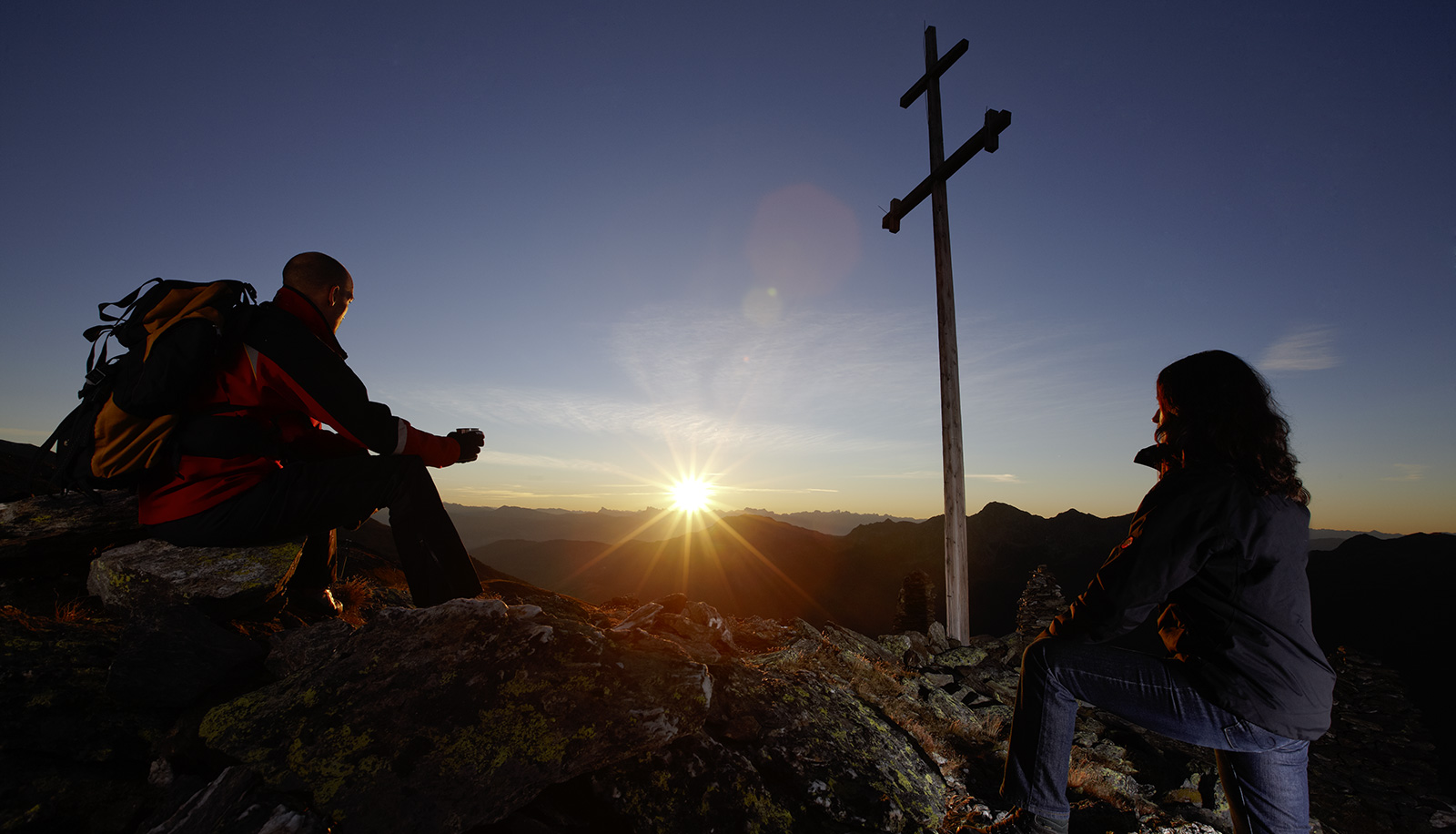 Climbing up rocks in search of the most beautiful and difficult to reach the highest peaks, where the breath-taking panorama makes up for the arduous ascent. This is what mountaineering in Ultental-Val d'Ultimo is all about.
From the Hotel Arosea Life Balance you can quickly and easily drive by car to the numerous climbing routes in the Burggrafenamt-Burgraviato district. The Arosea team will be pleased to give you information on the most beautiful climbing tours for your days dedicated to mountaineering!
Running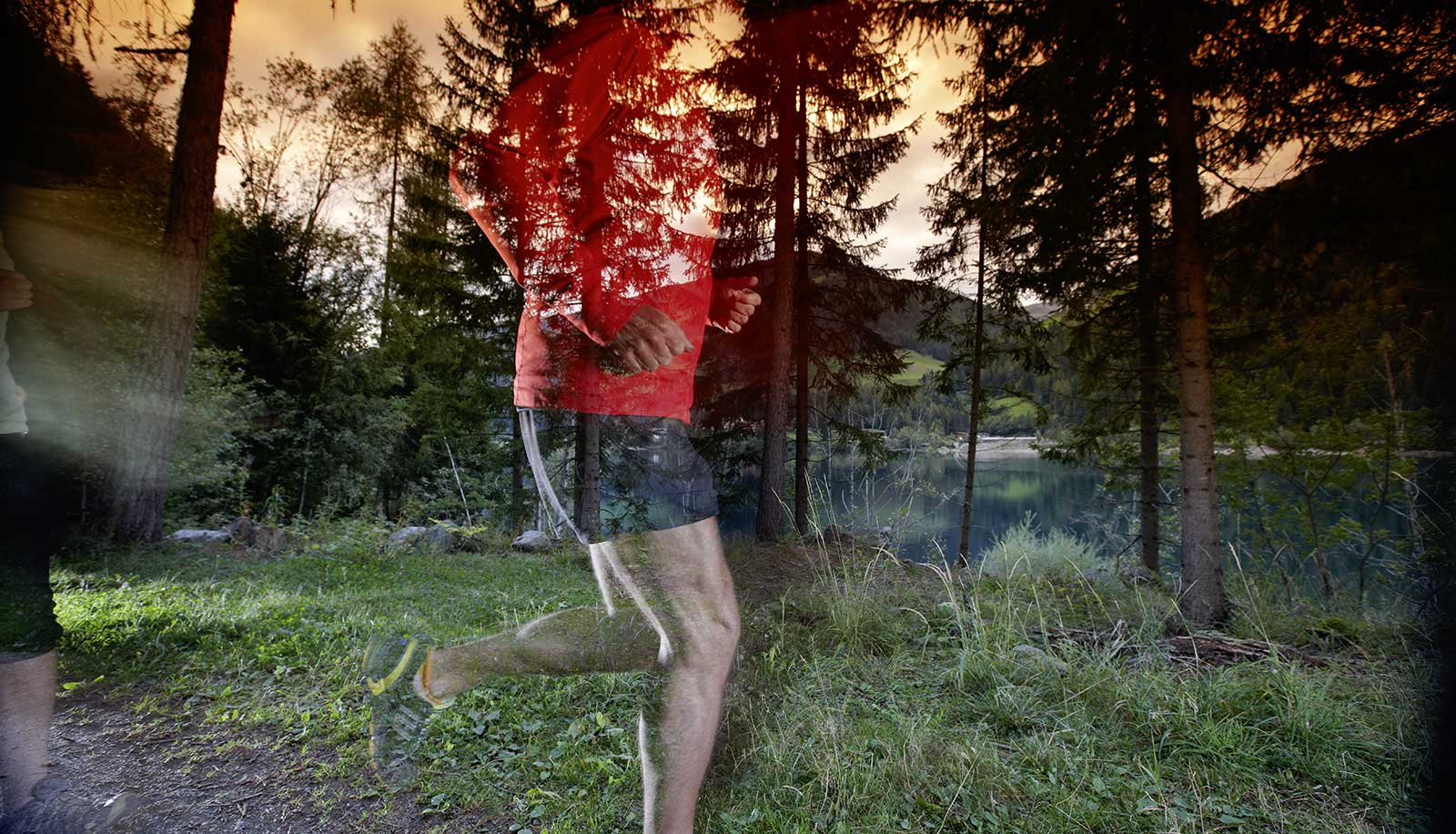 Running is good for you – that is a fact. At Arosea Life Balance Hotel in Ultental-Val d'Ultimo, we firmly believe that targeted training allows you to perceive and sense your own body more consciously and intensely.
Running is great fun, keeps you fit and even helps melting love handles, which is a welcome side effect. It makes us feel more relaxed, with new strength and an increased quality-of-life on a spiritual level. Running in a unique natural landscape such as the one in Ultental-Val d'Ultimo, in the heart of the Stelvio National Park, has a much more positive effect on body, spirit and soul.
For a long time, however, running was considered a relatively easy sport and rather underestimated. "Anyone can run" – it is true until a certain extent, but this does not necessarily mean that everybody does it correctly! Arosea Life Balance Hotel has special guided running weeks for your active Alps summer holiday in South Tyrol. Targeted training units under professional supervision and a tailored nutritional programme make running at Hotel Arosea a holistic concept with a high fun factor.
Nordic Walking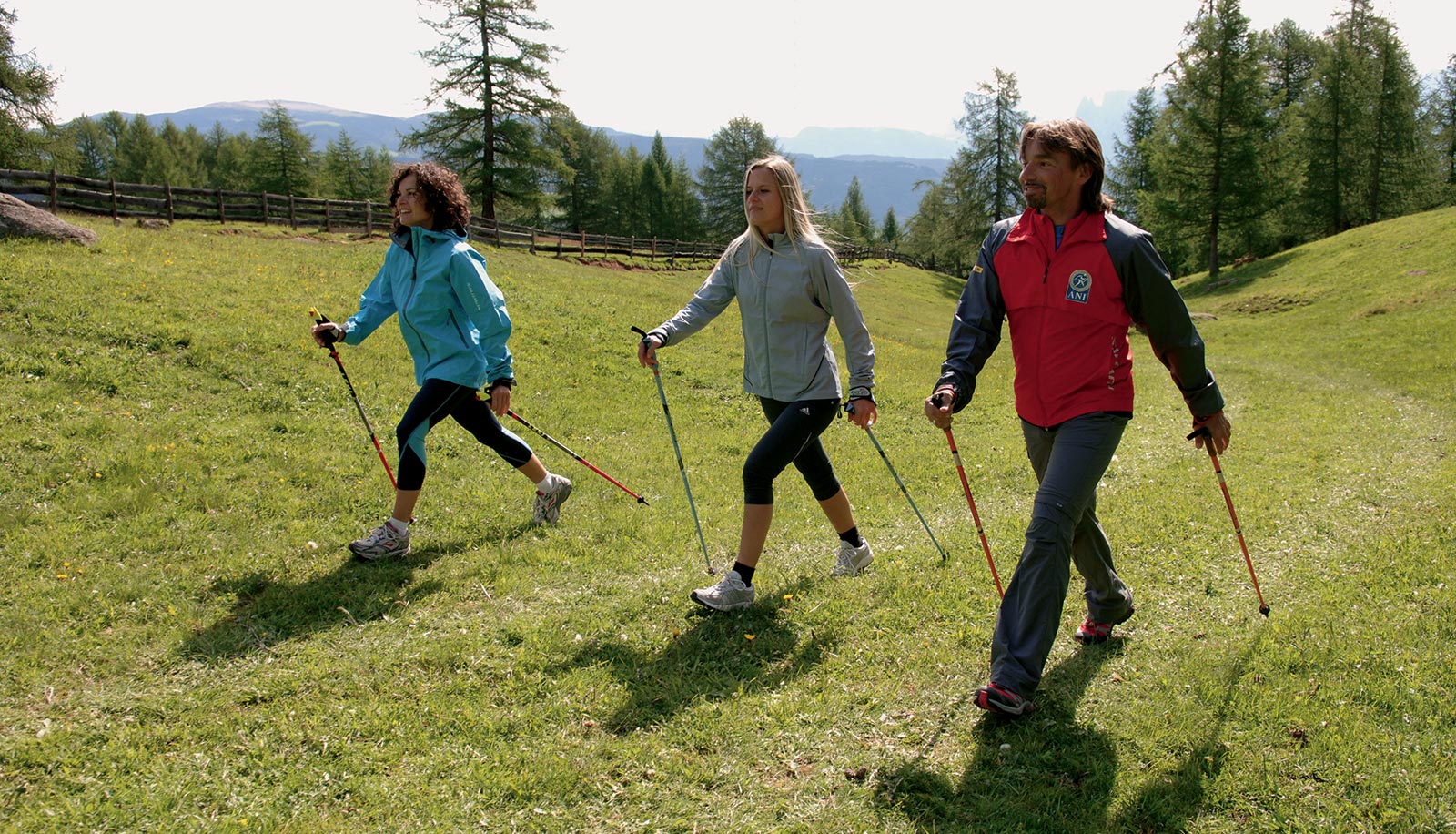 Nordic Walking has been a popular sport for quite some time. It is ideal for everyone who wishes to improve their walking fitness and move correctly in everyday life. Nordic Walking uses the same movements as cross-country skiing, but is mainly practised over meadows and snow-free roads. Since Nordic Walking uses poles, the routes normally cover a medium to long range.
Nordic Walking reduces strain on the musculoskeletal system, relieves muscle tensions in the shoulder and neck area and improves the heart and circulatory system. It also burns 400 cal per hour, being an excellent outdoor training programme for weight loss.
Mountain biking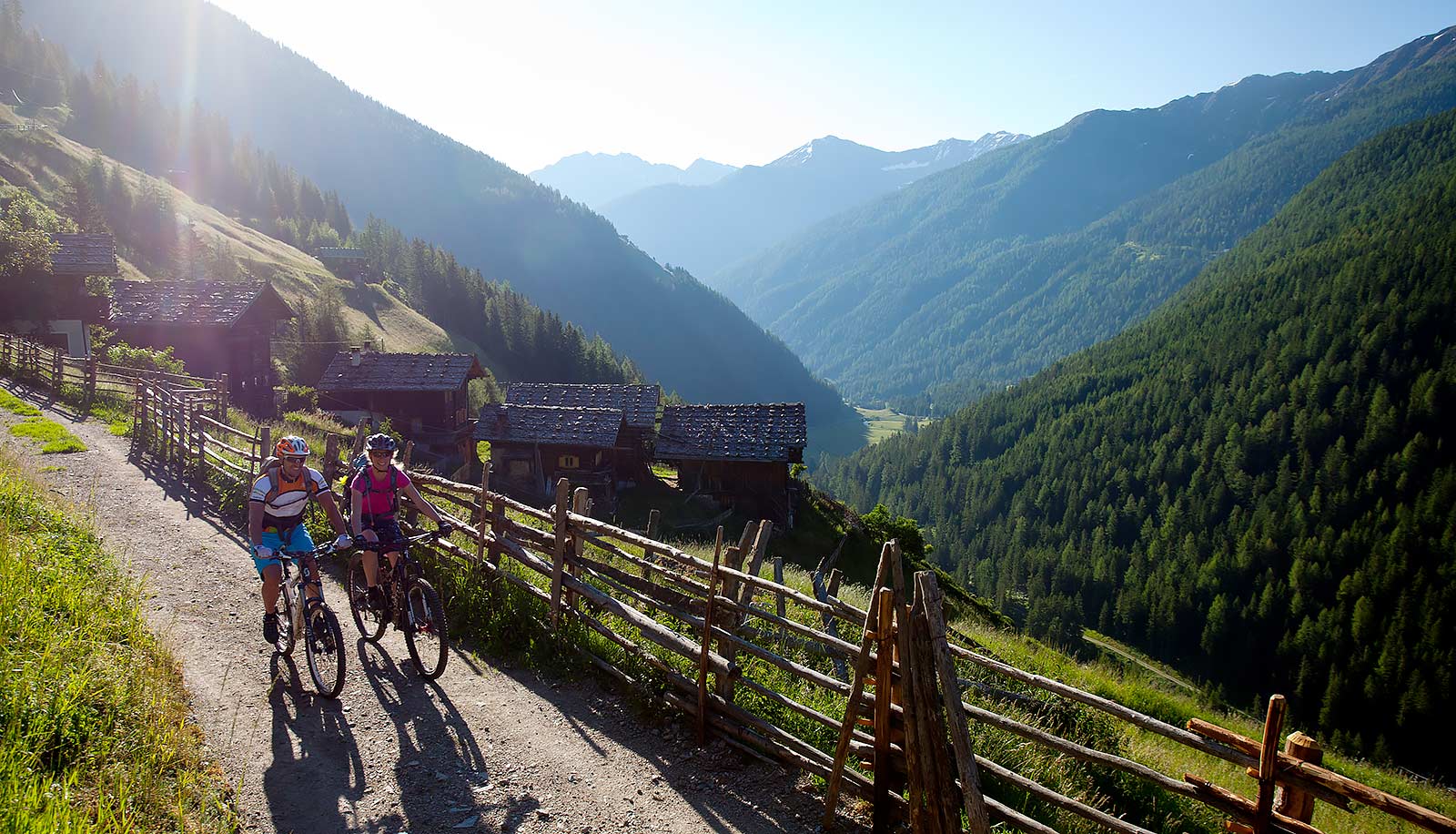 Many cyclists choose South Tyrol for their mountain bike tours. In Ultental-Val d'Ultimo you can, for instance, bike through Kirchbergtal-Valle di Montechiesa to the Auerberg alpine hut or the Kuppelwieser alpine pasture, along the Zoggler Stausee-Lake Zoccolo or to many other places surrounded by breath-taking natural scenery. You can also cycle to Meran-Merano and explore its environs or along the rivers Passer-Passirio and Etsch-Adige.
Repair service and quality mountain bikes of different brands can be found at "Lanarad" (des J. Staffler) in Lana.
Fly fishing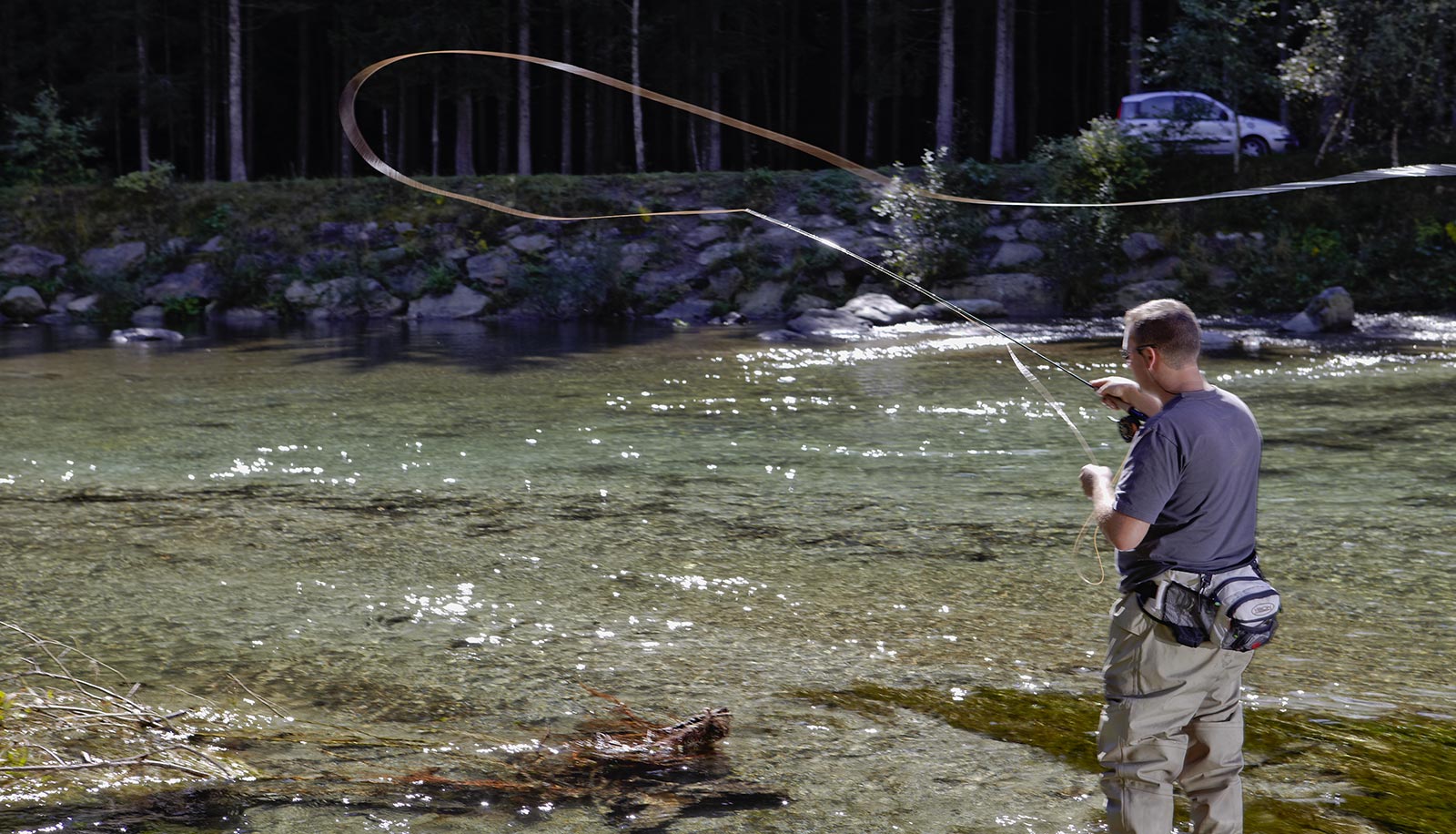 With its many streams and artificial lakes, Ultental-Val d'Ultimo is the ideal place for fishing. The Valsura-Falschauer River, Grünsee-Lake Verde, Zoggler Stausee-Lake Zoccolo and numerous other alpine lakes are much appreciated by anglers.
Fly fishing uses flies as bait and is quite widespread in Ultental-Val d'Ultimo. Here you can improve your techniques in casting the line and discover tricks of the trade as you have fun catching plentiful fish. At Arosea Life Balance Hotel you may also book a personal guide and hire the necessary fishing equipment from him. Alternatively, you can buy everything you need for fly fishing in the hotel's own shop.
If you would like to discover more on fishing in Ultental-Val d'Ultimo you can directly contact the associations and public institutions. Here is a selection:
Paragliding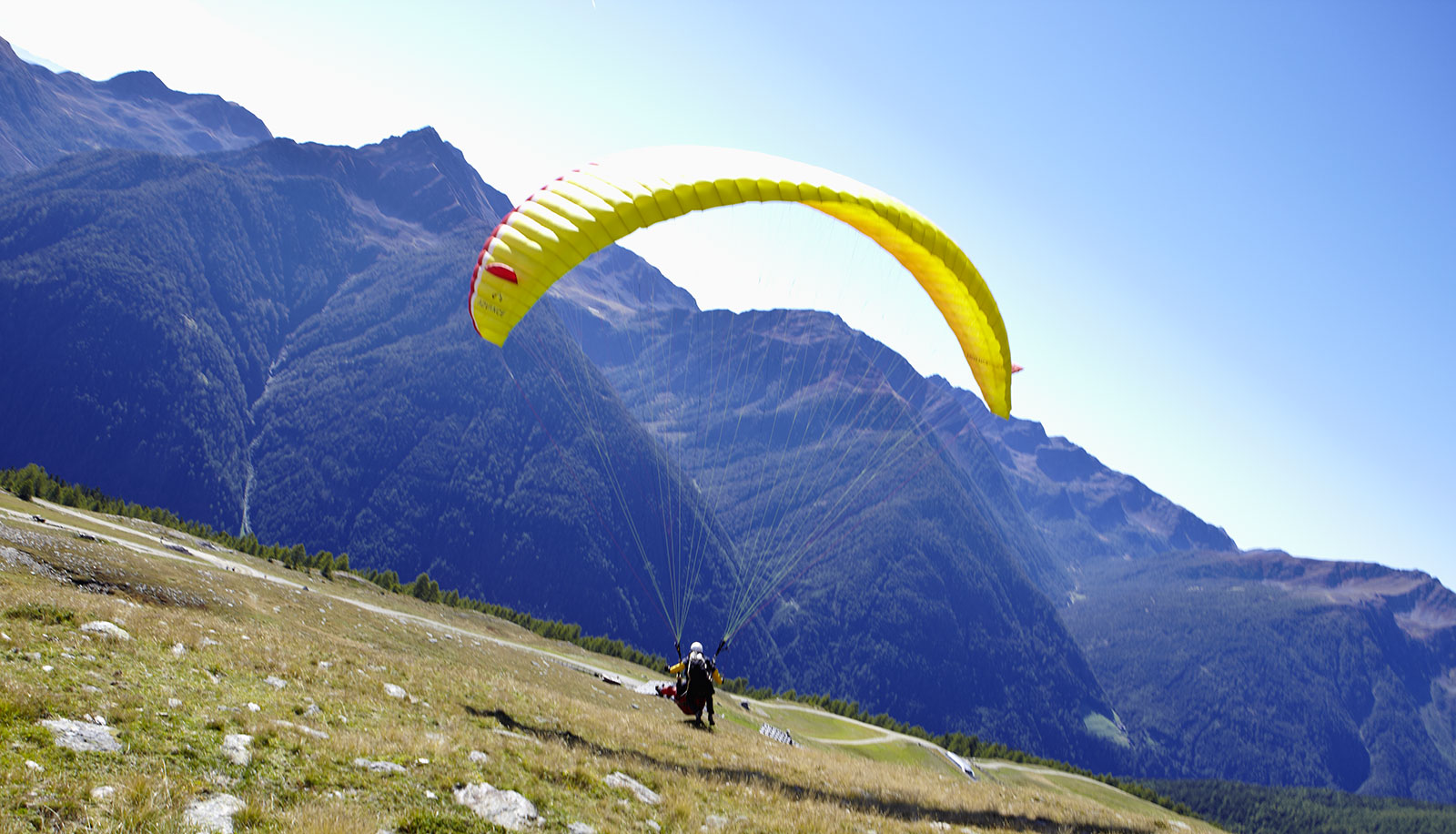 Glide over the magnificent Ulten-Ultimo landscape with a paraglider and get a bird's eye view of the valley! Experience overwhelming sensations and feel free as a bird: Arosea Life Balance Hotel offers courageous guests the opportunity to try out an unforgettable paragliding flight.
Under the guidance of Günther Garber, an experienced and certified paraglider pilot, you will feel safe flying over high mountain peaks and lush green meadows. For more information: www.abenteuer-ulten.com
Golf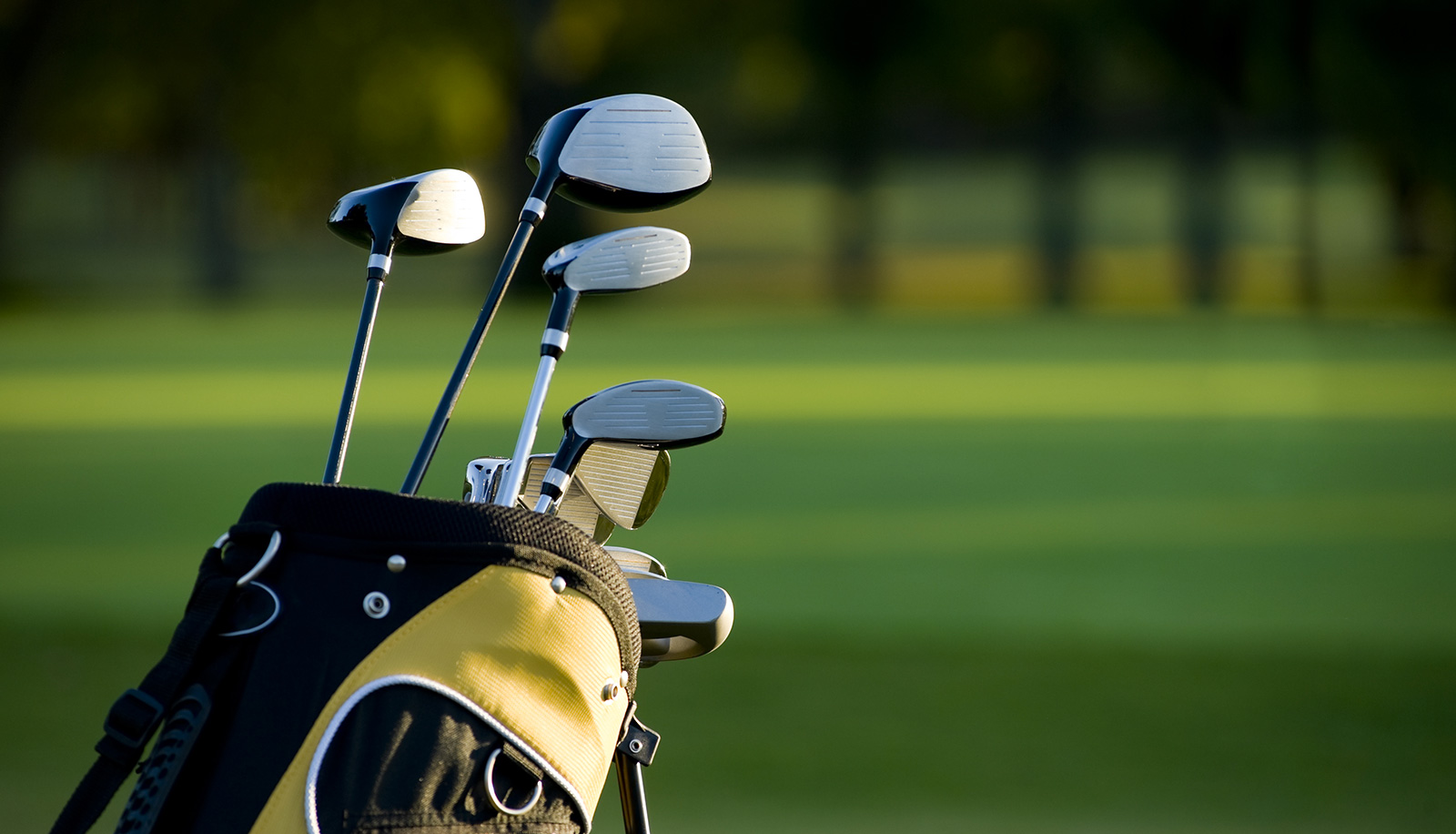 There are numerous golf courses in the region around Arosea Life Balance Hotel where our guests can improve their handicap. Playing golf in the unspoiled nature of South Tyrol and Trentino – a first-class experience!
Golf clubs in the vicinity of the Arosea:
Lana 9-hole golf course (distance 25 km)
Sarnonico 18-hole golf course (distance 41 km) – 25% discount for Partnerhotel
Passer-Passiria 18-hole golf course (distance 50 km)
Stand up Paddling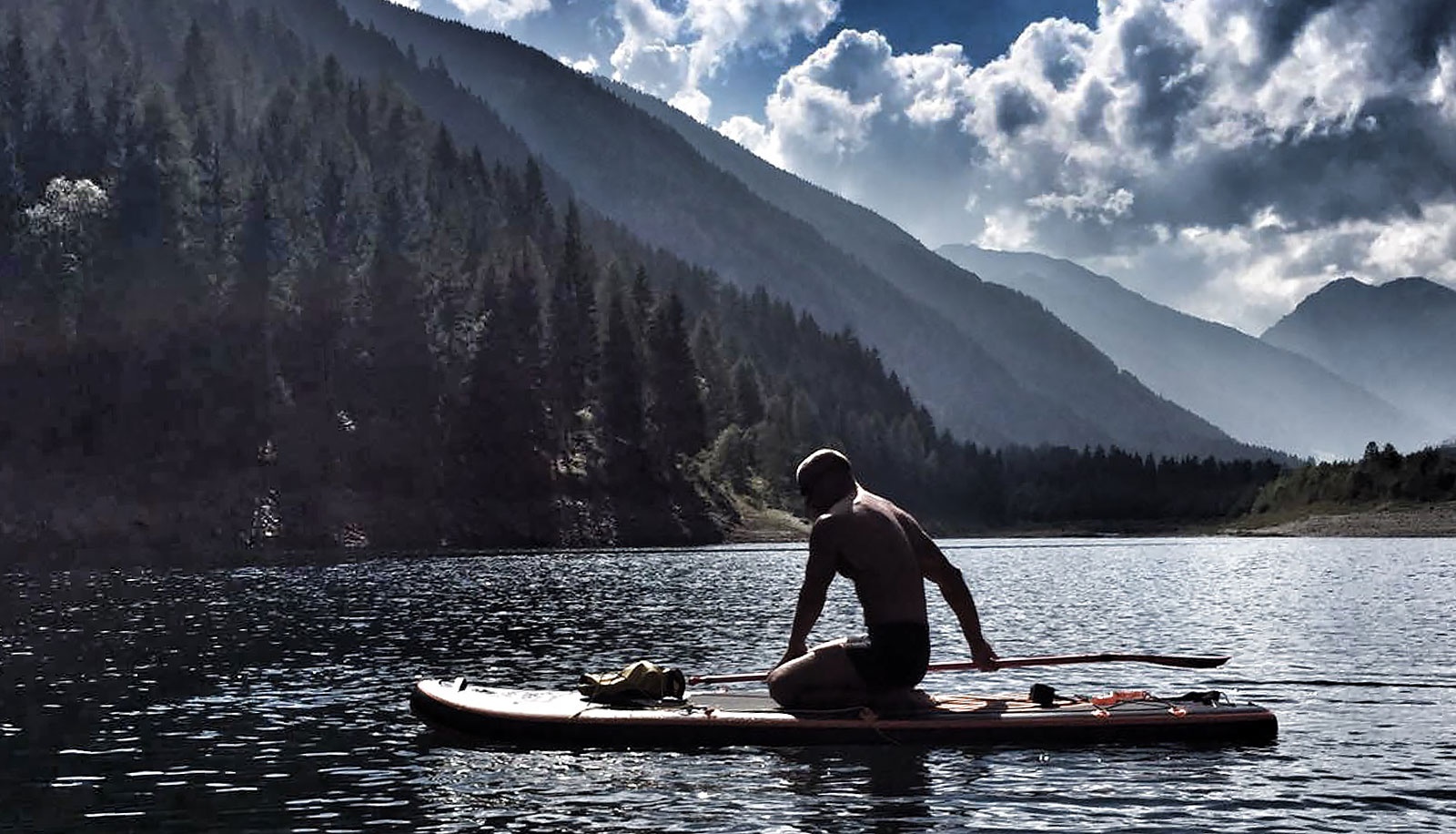 SUP (abbreviation for Stand up Paddling) developed in the Pacific area, just like its close relative surfing. As opposed to that it calls for a paddle and is practiced standing on the board all the time. Since it is quieter than surfing it does not need waves but also works in calm waters.
Zoggler Stausee, the lake on whose shores Life Balance Hotel Arosea is set, is perfect for SUP. You can also practice it on lake S. Giustina which is only 40 km from the hotel.