Rediscover your balance at healing hotels like Arosea
Well-being in Ultental
Holidays in the eco wellness Hotel Arosea in Val d'Ultimo-Ultental is like a dream coming true! Be physically and mentally active and maintain inner and outer balance: healing hotels like Arosea in Ultental focus on a healthy mix of outdoor sports and sublime moments of relaxation in the hotel.
Active & fit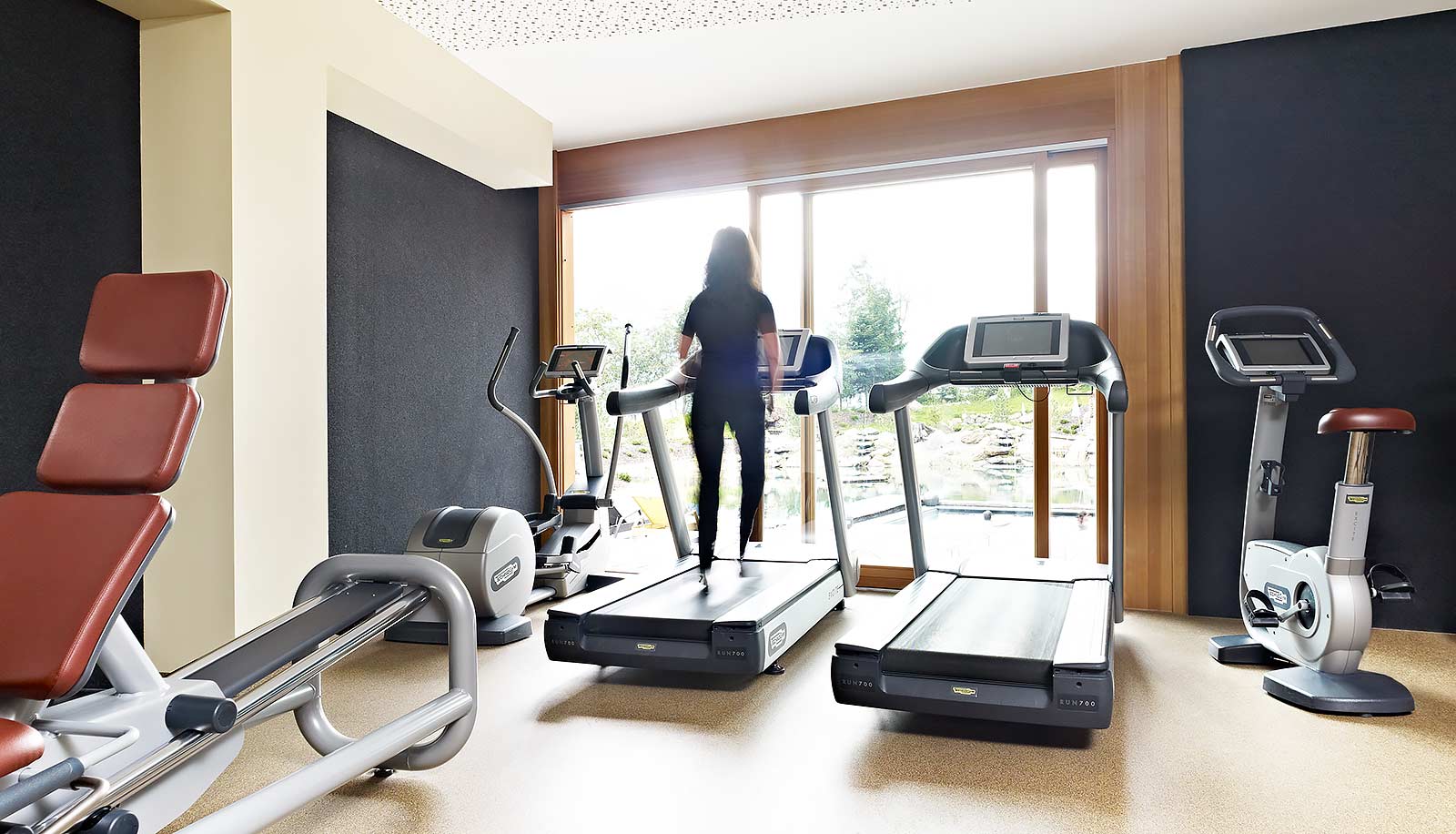 The eco-wellness Hotel Arosea Life Balance boasts a modern gym where you can focus on your training programme. State-of-the-art equipment and experienced, professional staff make the perfect combination for an active and relaxing holiday in Ultental.
Equipped with state-of-the-art TechnoGym machines, the fitness room allows you to totally focus on your training. The satisfaction and well-being you gain from this transfers easily into your everyday life.
Arosea Life Balance Hotel is happy to organise outdoor sports programmes for our guests in the beautiful natural surroundings of Ultental-Val d'Ultimo. Whether Nordic walking, running, snowshoe hiking etc. we fulfil every desire – and a personal trainer is available for everything!
Yoga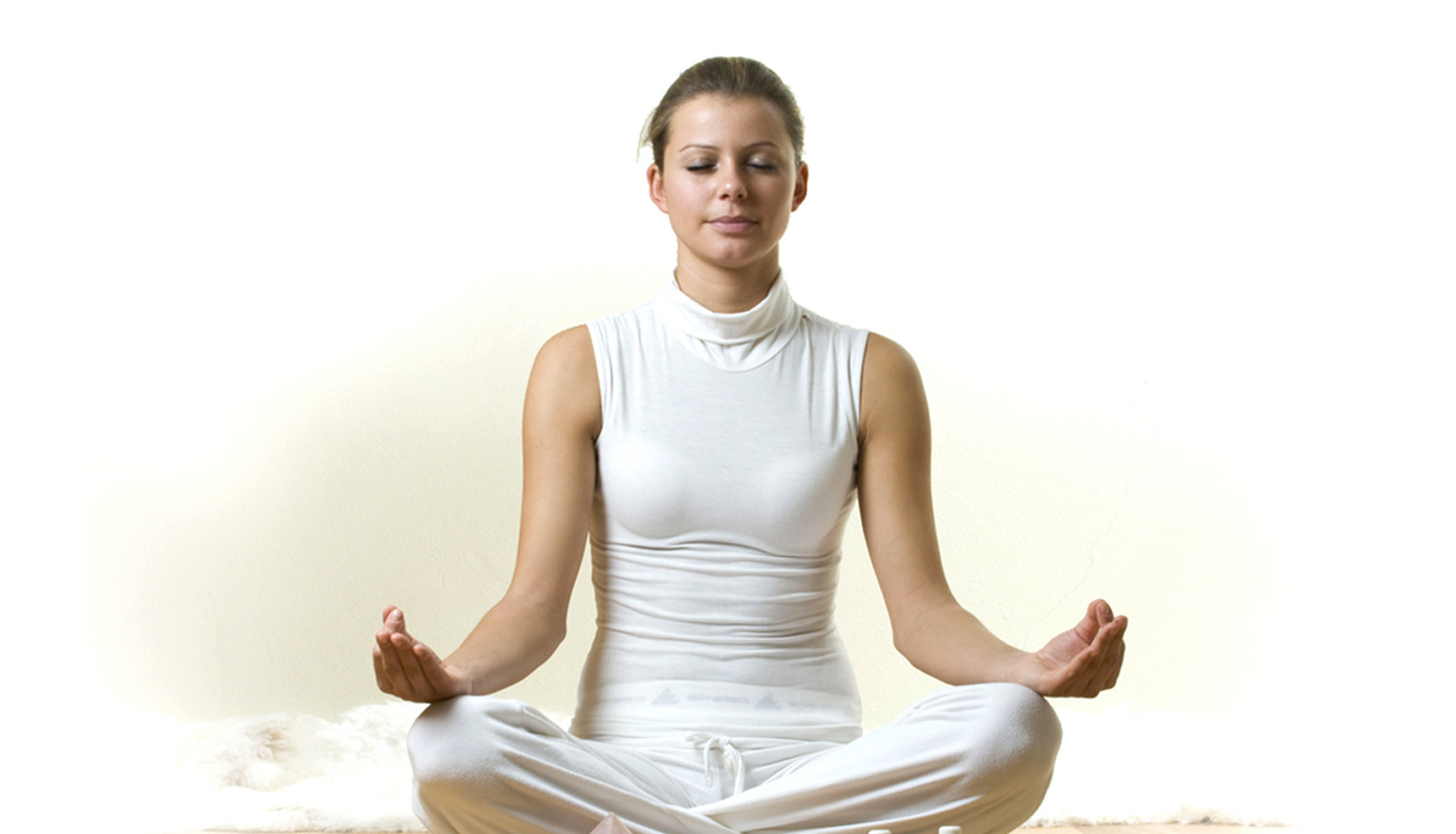 Looking after your own body and soul promotes a better physical balance – this is a key concept of healing hotels. Yoga is without a doubt one of the best disciplines for finding yourself and initiating mental and physical regeneration. Devote yourself to effective yoga exercises during your wellness holiday in Ultental and rediscover your own physical and spiritual balance.
Relaxation through yoga exercises in the Wellness and Spa Hotel Arosea in Ultental contributes to your overall recuperation. Controlling your own body, learning breathing techniques and having mental focus are basic elements in attaining healthy balance in all areas. Release tension and stress at Arosea, one of the healing hotels, and bestow new energy on your body and spirit.
Water is Life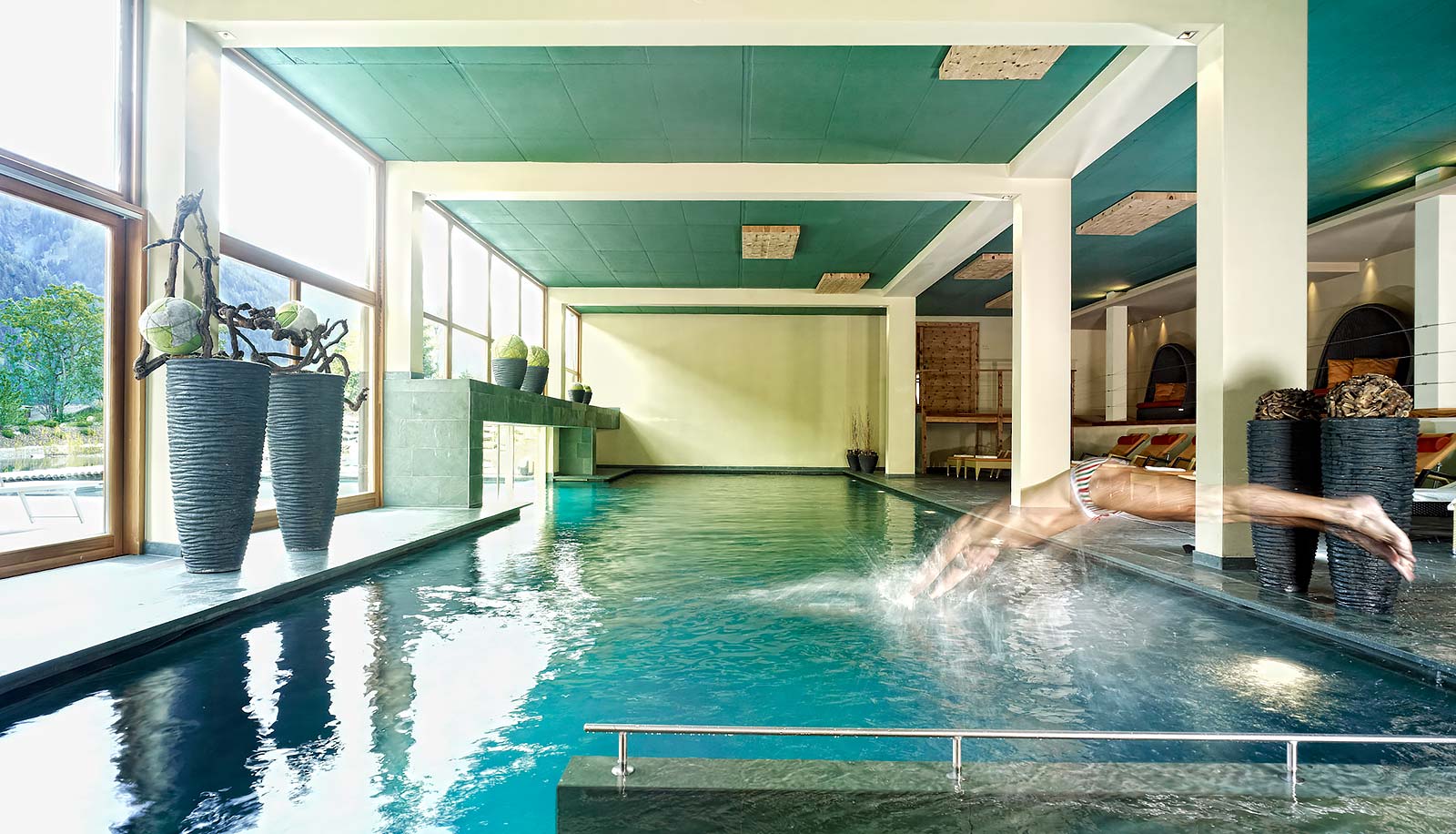 Pure natural water is rich in vital energy and the most important element on earth. Water controls every function of the body such as growth, metabolism, digestion and circulation. It is also responsible for our consciousness and influences our thoughts, moods and feelings.
This is precisely why the Arosea Life Balance Hotel in Ultental offers water of excellent quality. Energised Grander water is available free of charge throughout the hotel, i.e. in the pool, the bathroom, the drinking fountain and at the bar, where you may also order a special water enriched with oxygen.
Vitalised water by Johann Grander
Johann Grander was born in the Tyrolean Alps and owned a petrol station until he retired at the end of the '70s in order to analyse water and discover its hidden qualities.
His aim was to understand how water can positively influence other water without being influenced by external agents. Using his technology, the water undergoes a "vitalising" process, whereby it acquires characteristics that only a few other types of water naturally possess.
Grander water
tastes better
stays fresher for longer
increases the desire for drinking
gives food a more natural flavour
promotes plant growth
allows flowers to bloom more beautifully
reduces the use of detergents and cleaning products
The aim of the Arosea Life Balance Hotel is to make water what it was once: the original source of life, as every source of life originates from water.
This "vitalisation" process involves transferring natural information of a higher order, meaning nothing is added and nothing is taken away.
The beneficial effects of water enriched with oxygen
Water and oxygen are fundamental to our existence. Oxygen is an element vital for our survival and is not only absorbed through breathing and our skin but also through drinking. Every sip of oxygen-enriched water leads to an
improvement in general well-being
, has an
invigorating effect
and a
positive effect on the internal organs
, the digestive system and the liver. This means water becomes a curative and healthy drink!
The eco-wellness Hotel Arosea Life Balance in Val d'Ultimo is committed to offering its guests first-class water. It is chiefly the use of processing plants, as well as contact with connections and pipes, that reduces the natural oxygen content in water so drastically.
Innovative methods can be used to increase the oxygen content in water. Oxygen content in water is increased by means of a special Oxicur process which enriches the drinking water with pure oxygen and increases the quality of drinking water and its beneficial effects on our body. A targeted increase in oxygen molecules oxygenates the water, which also improves the taste of water and intensifies the sensation of freshness when drinking the water. Our bodies take in the additional oxygen when we drink this water, which has a positive effect on our health.
Mineral water from South Tyrol
Arosea Life Balance Hotel not only offers invigorating Grander water and oxygen-enriched water, it also has a wide range of other healthy and fresh South Tyrolean mineral waters.
Pure mineral water is a refreshingly natural pleasure. Please note the following for the taste experience to be perfect:
Mineral water tastes best when chilled. Like wine, water reveals its true characteristic taste when served at a moderate temperature. So, those who value the individual flavour of the water should not overly chill the water. This is particularly beneficial to the stomach as it does not tolerate cold water very well. The recommended temperature for water is between 7-10 °C.
Although many restaurants and pubs add an obligatory slice of lemon to the glass, true water connoisseurs do not add lemon to their mineral water. The fruit acids interfere with the natural taste and distort the original purity.
True gourmets appreciate natural mineral water as the ideal accompaniment to an excellent meal. If drunk between courses, it neutralises and refreshes the palate so it is the ideal preparation for a change of flavours. A glass of mineral water before and during a meal, reduces the feeling of hunger and makes you feel fuller more quickly.
Water is also an inexpensive beauty elixir. Not only does it supply the skin with the necessary fluid, it also prevents it from looking saggy, tired and pale.
Read more in our mineral water menu...
Reading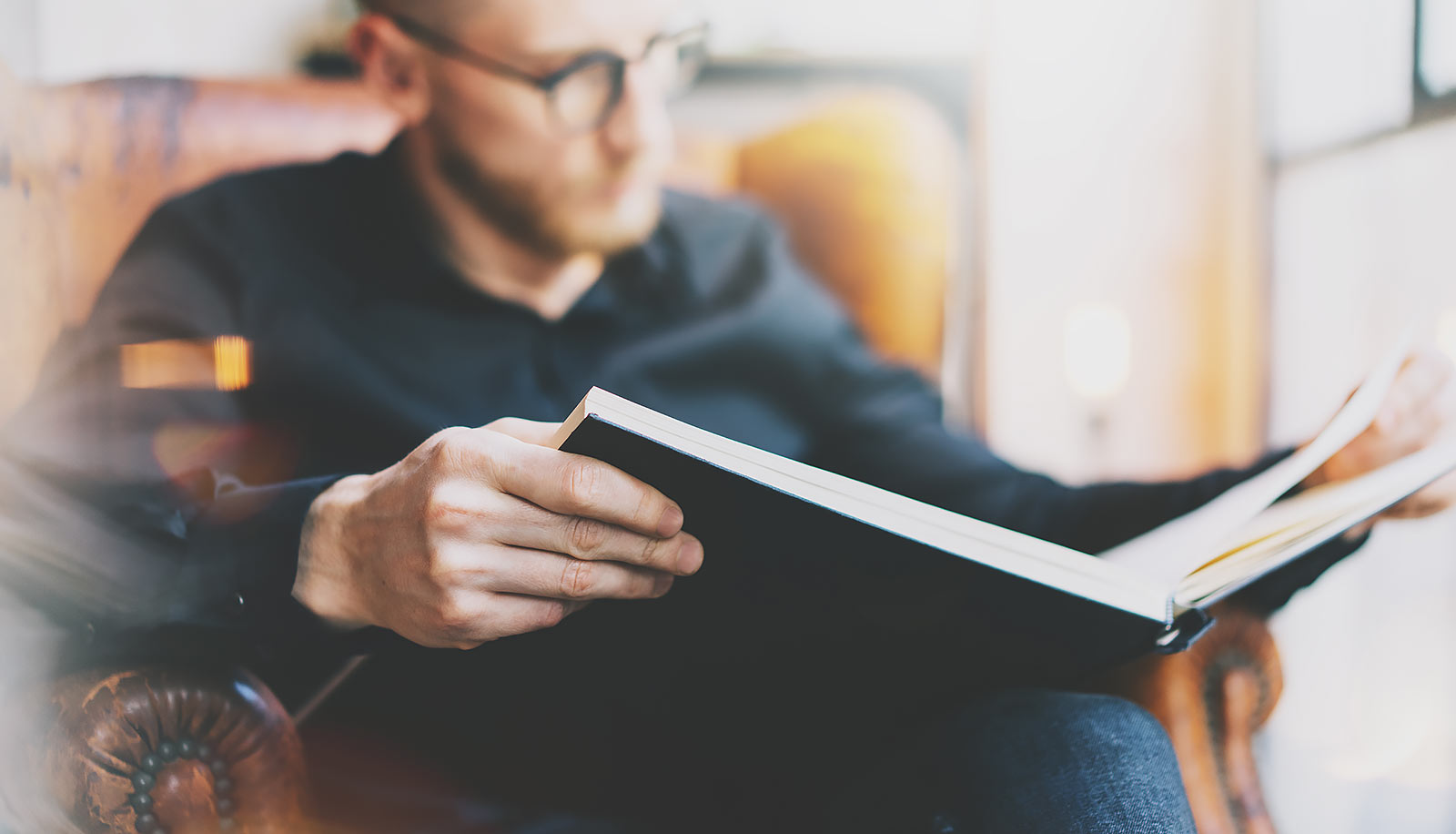 Bring your favourite book with you on a wellness holiday at one of the top healing hotels in Ultental! Enjoy a thoroughly relaxing read in the cosy rooms of the design hotel Arosea. Bring your favourite books with you or browse through our own well-stocked library. Choose a book or try our book swap: swap two of the books you have brought with you for one of our books we have that you particularly like.
Our well-stocked library also has a whole collection of interesting literature from and about Tyrol in case you would like to know more about South Tyrol, the Alps and, in particular, Val d'Ultimo-Ultental.