A mountain resort hotel where you can hold productive meetings
Life Balance hotel Arosea has all the necessary equipment for your seminars
Without a doubt, Arosea near Merano is the ideal mountain resort hotel for meetings, events and seminars. Not only do we have large meeting rooms, we also offer state-of-the-art equipment and innovative services. The conference room is equipped with every comfort and makes a positive contribution to any business meeting taking place in this beautiful and exquisite mountain resort hotel in Ultental-Val d'Ultimo.
The meeting room of Life Balance hotel Arosea in Ultental offers relaxing views of the lake and mountains, boasts comfortable seating and creates a pleasant, quiet, unique and companionable atmosphere in which participants can fully concentrate.
During a break in proceedings you may take refreshments in the bar and restaurant of the Hotel Arosea and enjoy delicious food and small refreshments at midday for new energy and inspiration.

BLOCK:
You have the option of making a big block to the left or to the right with seats for 32 people

BANQUETTE:
seats for 32 people sitting around a rectangular banquette

U-SHAPED:
Seats for 28 people around a U-shape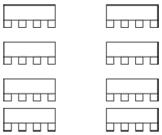 PARLIAMENT:
4 rows to the left and to the right with 4 people each, and a total of 32 people

SEAT ROWS:
approx. 70 people